Careers with UKL
Regional Manager – Grounds Maintenance
Salary: TBC
Region: South West
Closing Date: 29/02/2020
South West – ideally centred on the Bristol area to cover our southern region from Portsmouth up to Oxford and across into the West Country 
Industry Competitive package- to include company car and bonus scheme
 UK Landscapes provides a full range of highly professional services for the commercial sector including grounds maintenance, winter services, landscaping and arboricultural works. With over 30 years' experience UK Landscapes delivers high quality services utilising high tech. support to provide operational visibility to both the company and its clients.
Having recently won a major grounds maintenance contract with Thames Water we are seeking a strong proven manager in this area to operate their own region and compliment the current National management structure responsible for up to 20 small mobile grounds maintenance teams working throughout the region.
Responsibility extends to:
Management of the regional budget including assisting in reporting and forecasting
Application of cost control and head count management in conjunction with the Area Head of Grounds Maintenance
Maintenance of standards as defined by contract specification and customer audit requirements
Delivery of the planned scheduled and additional works programme
Completion of quotations in line with Service Level Agreements
Special Requirements
The ideal candidate will be able to demonstrate an aptitude for operational management. Experience in an operational supervisory capacity in delivering green services or similar to commercial clients, including private and or public organisations would be advantageous.  Delivery of outcomes to budget and client specification within the agreed resource plan are also key components to the role.
Underpinning all of the above the successful candidate will also be an inspiring and credible people manager able to ensure best practice and high outputs whilst working in accordance with Company's  compliance standards which include ISO9001, 14001 and 18001 quality and health and safety accreditations.
To discuss further apply below including a cover letter, CV and salary expectation.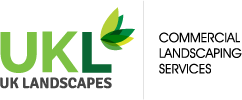 © Copyright 2020 UK Landcapes Limited. All rights reserved.
UK Landscapes Ltd. No 10 Holly House Estate, Middlewich Rd, Cranage, Cheshire, CW10 9LT.
Tel: (01606) 841080 Fax: (0845) 459 0447 Email: info@uklandscapes.co.uk
Vat No - GB 701 2720 88