Careers with UKL
EXPERIENCED FENCER'S REQUIRED
Salary: TBC
Region: Manchester / N.West
Closing Date: 31/01/2019
We are a national award winning landscape maintenance provider. We have ground maintenance contracts with various major national retail and other commercial outlets. The area this role is situated around is based on a growing relationship with a prestigious house builder.
Due to continued growth we are looking to recruit an experienced Fencer in the North West. 
2-5 years' experience on similar projects. You must be a team player with a willingness and ability to work alone at times.
Communicate effectively with senior management and external project managers to ensure the smooth and efficient organisation of labour, plant, materials and ultimately the timely completion of projects, while working in accordance with statutory and company health and safety requirements.
Special Requirements
Full time Position
Good rates of pay
Van supplied
Driving licence essential
Immediate Start
We are sorry but applications for this position are now closed. Please select a different role to apply for!
Back to Careers page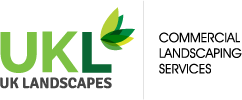 © Copyright 2019 UK Landcapes Limited. All rights reserved.
UK Landscapes Ltd. No 10 Holly House Estate, Middlewich Rd, Cranage, Cheshire, CW10 9LT.
Tel: (01606) 841080 Fax: (0845) 459 0447 Email: info@uklandscapes.co.uk
Vat No - GB 701 2720 88