Careers with UKL
UK Landscapes has enjoyed year on year growth for the past 5 years.  With new contract awards and existing clients looking for additional services the following positions are available.  Please click directly on the vacancy of interest to find out more and complete our brief online application process…
Region: South
Salary: TBC
Closing Date: 31/08/2017
Competitive package to include company car
UK Landscapes provides a range of proactive and reactive 'green' contract services for the retail and commercial sector including grounds maintenance, winter services, landscaping and arboricultural works.
We are looking to strengthen our operational team and appoint a Head of Operations with responsibility for the Southern region with focus on the South East.
Operational management of delivering green services, facilities management or similar to commercial clients, including private and or public organisations would be advantageous.  Underpinning all of the above the successful candidate will also be an inspiring and credible people manager able to ensure best practice and high outputs whilst working in accordance with Company's  compliance standards which include ISO9001, 14001 and 18001 quality and health and safety accreditations.
To apply please send your c.v., covering letter and salary expectations to info@uklandscapes.co.uk.  
Read More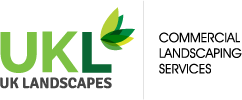 © Copyright 2017 UK Landcapes Limited. All rights reserved.
UK Landscapes Ltd. No 10 Holly House Estate, Middlewich Rd, Cranage, Cheshire, CW10 9LT.
Tel: (01606) 841080 Fax: (0845) 459 0447 Email: info@uklandscapes.co.uk
Vat No - GB 701 2720 88